[cs_content][cs_section parallax="false" separator_top_type="none" separator_top_height="50px" separator_top_angle_point="50″ separator_bottom_type="none" separator_bottom_height="50px" separator_bottom_angle_point="50″ style="margin: 0px;padding: 45px 0px;"][cs_row inner_container="true" marginless_columns="false" style="margin: 0px auto;padding: 0px;"][cs_column fade="false" fade_animation="in" fade_animation_offset="45px" fade_duration="750″ type="1/1″ style="padding: 0px;"][cs_text]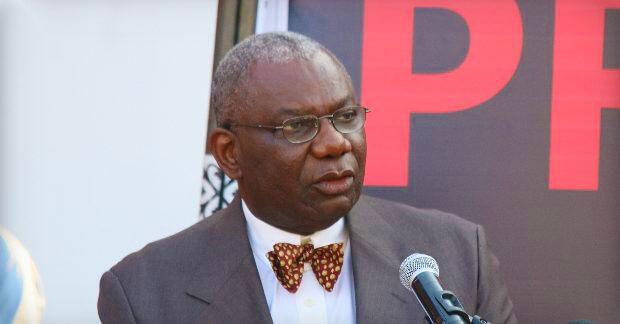 Mr Boakye Agyarko, the Minister of Energy, has expressed a bright future for Ghana's oil and gas industry saying the industry has the potential to create many jobs to help reduce unemployment in the society. He said the industry has a" bright future" and government was committed to championing robust plans to develop it for economic growth.
The Energy Minister was addressing a stakeholder forum in Accra on Tuesday on "Ghana's upstream petroleum industry; a decade after the commercial discovery of oil and gas" which was organised under the auspices of the Petroleum Commission, Ghana and the Ministry of Energy to mark the 10 years anniversary of oil discovery.
Mr Agyarko said government was directing its energies towards the development of a prudent regulatory framework to guard oil exploration and exploitation in the Jubilee, Tweneboah-Ehyenra-Ntomme, and the Sankofa-Gye Nyame oil fields.
Some of the regulations include the Petroleum Local Content and Participation Act, 2013 (L.I 2204) and the Petroleum Exploration and Production Measurement Regulation, 2016 (L.I2246) whilst other projects such as a comprehensive Petroleum Data Repository Register was being developed to record all upstream activities.
The move, he said, was to regulate the award of contracts and other significant activities in the oil and gas industry to ensure that Ghana benefited satisfactory from her resources.
The Energy Minister said following the discovery of oil, the country has attracted several foreign investors with some of them establishing their offices in Ghana.
"Going forward government will ensure transparency through competitive bidding," he said and assured industry players of opened doors for both foreign and local direct investment within the sector.
Credit: Ghana News Agency
[button shape="square" target="_blank" size="regular" href="http://www.ghananewsagency.org/economics/the-future-of-ghana-s-oil-and-gas-industry-looks-bright-energy-minister–118634″ ]Read More[/button]
[/cs_text][/cs_column][/cs_row][/cs_section][/cs_content]