[cs_content][cs_section parallax="false" separator_top_type="none" separator_top_height="50px" separator_top_angle_point="50″ separator_bottom_type="none" separator_bottom_height="50px" separator_bottom_angle_point="50″ style="margin: 0px;padding: 45px 0px;"][cs_row inner_container="true" marginless_columns="false" style="margin: 0px auto;padding: 0px;"][cs_column fade="false" fade_animation="in" fade_animation_offset="45px" fade_duration="750″ type="1/1″ style="padding: 0px;"][cs_text]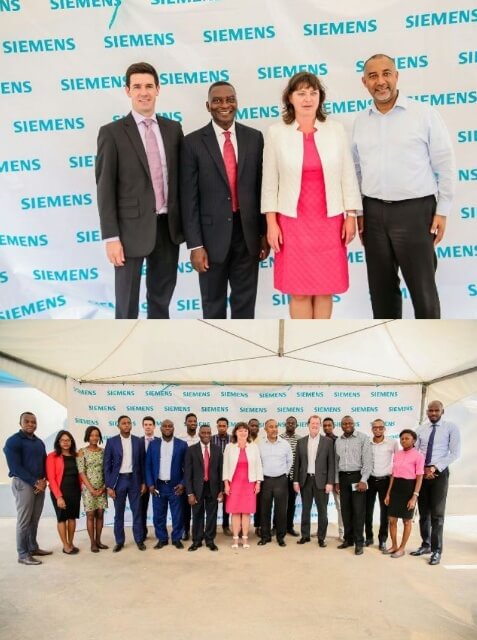 An oil and gas programme was launched by Siemens Ghana to help build local capacity in the energy sector as its commitment to assisting Ghana to meet her expanding energy needs.
The training programme, developed by Siemens Oil and Gas Equipment Ltd, together with its Joint Venture Partner Draper Oil and Gas, aims to deliver training to selected individuals with the purpose of helping to build Ghana's human capital.
The nine-month training programme, which commenced in October, 2016 is in collaboration with the Ghana National Petroleum Corporation (GNPC) and the Petroleum Commission (PC) and is set to be completed by June 2017.
The programme marks another firm commitment by Siemens to Ghana's economic renaissance and satisfies requirements for Local Content Guidelines for the upstream oil and gas sector.
Altogether, 16 participants including three current employees of Siemens Oil and Gas Ltd with various specialties in engineering were shortlisted from the over 300 applications received from across the country.
"We consider this investment in skills development and knowledge transfer of know-how from Siemens into Ghanaian local content development more than just corporate social responsibility.
"It is also a sustainable and viable investment into job creation and the strengthening of this critical sector of Ghana's economy," Mr Edmund Acheampong, the Chief Executive Officer (CEO) of Siemens Oil and Gas Limited, Ghana.
"We firmly believe that sustainable business growth lies intrinsically in developing society.
Credit: Ghana News Agency
[button shape="square" target="_blank" size="regular" href="http://www.ghananewsagency.org/economics/siemens-ghana-launches-oil-and-gas-training-programme-112519″ ]Read More[/button][/cs_text][/cs_column][/cs_row][/cs_section][/cs_content]